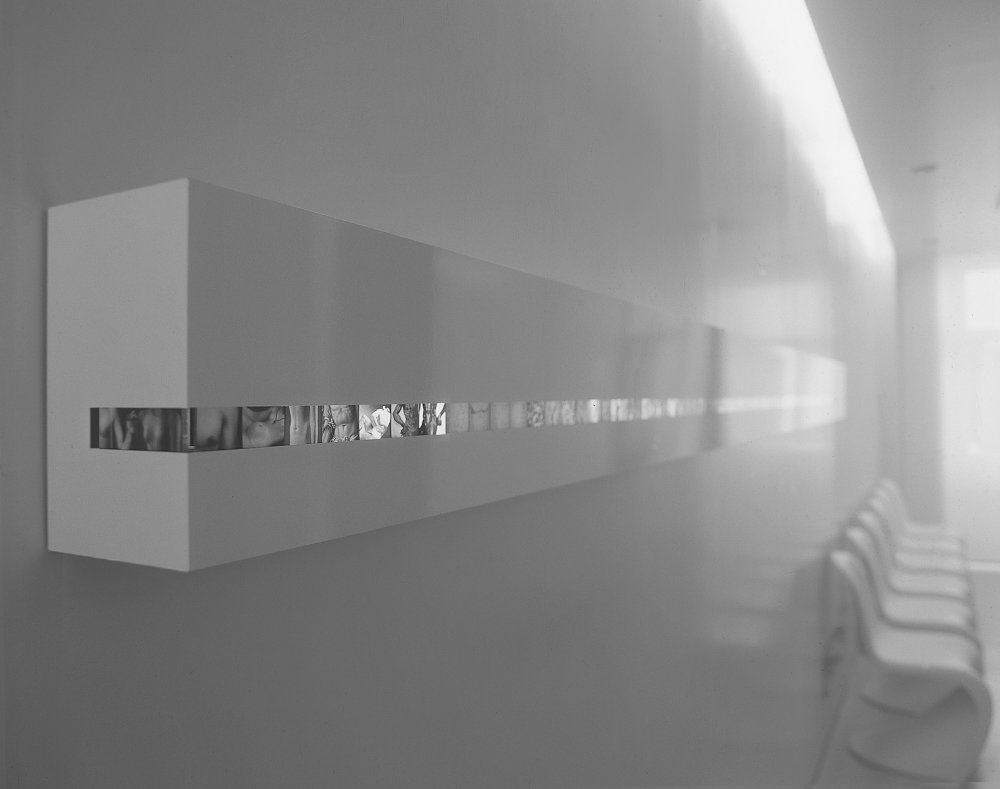 CIEC
Rome
2001
Photo by Emilio Conti
Private Clinic For Plastic Surgery
200 s.q. m.
Internal renovation of the entire second floor of a 17th Century building in the famous Via dei Condotti, a platform for luxury and the search for beauty. Sound-proof plasterboard internal partitions, bespoke furniture design for reception, waiting area and other rooms, also fully equipped with medical and surgical facilities.
Reception counter and wall cupboard are made of wood, stainless steel and satin aluminum. Back wall of the reception area consists of a self-lit, steel and satin-finish glass planter box. The whole floor is in epoxy resin.
Full height aluminum cabinets and backlit, printed PVC light boxes reproducing a natural tropical bamboo forest all along the corridor giving access to a sequence of various medical rooms.